DISCIPLE . DEMONSTRATE . DRIVE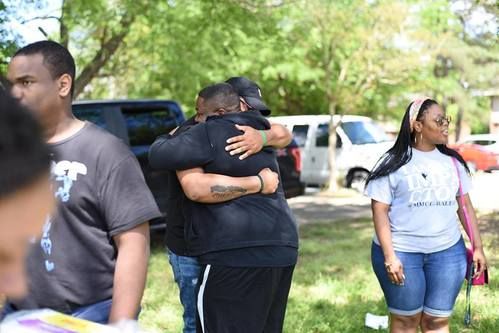 YOU BELONG HERE!

Our Mission is impact our city with effective life changing ministry. To make an nurture humanity into disciples of Christ. To Usher humanity into economic and spiritual empowerment. To embrace and meet the holistic needs of all humanity.
DISCIPLE: We value impacting the our city through evangelism, teaching principles of holistic living, empowering to be effective in the kingdom and life.
DEMONSTRATE: We value being an example of the excellence and love of Jesus Christ through focused worship and community outreach.
DRIVE: We value having passion to build families and teach the next generation through children and youth and be powerful in kingdom advancement.


Mt. Moriah Community Church is the first church launch of the Life Changing Ministries International Fellowship.
LCMIF is the organization in which MMCC-Raleigh submits to for accountability and direction.
We share the same mission and beliefs and ultimate goal is to bring those who do not know Jesus to the knowledge of who he is.
LCMIF is led by our founder, Apostle Dr. A.B. McNair, Sr.


OUR BELIEFS
We Believe that the God of the Bible is the only one true God in existence.
We Believe in the Trinity the coexistence of the Father, the Son and the Holy Spirit in the unity the Godhead.
We Believe that the Bible is the inspired and infallible Word of God penned by the hand of Holy Men chosen of God.
We Believe that there is only one way to God the Father-through Jesus Christ by way of salvation.
We Believe that the five-fold ministry is to be active in today's church.
We Believe in the redemptive work of Christ on the cross which settled the sin debt of all humanity.
We Believe in the resurrection of the regenerated and the unsaved, one unto eternal life and the latter unto eternal damnation.
We Believe in the Second Coming of our Lord Jesus Christ to gather His Holy Church.
We Believe in the privilege of prayer whereas the believer can communicate with a Sovereign God with confidence that He hears us.
We Believe in the laying on of hands and the speaking in other tongues as the Holy Spirit gives utterance
We'd love to hear from you. Fill out the form below to get started.